CosySoles Microwave Heated Slippers
$60.00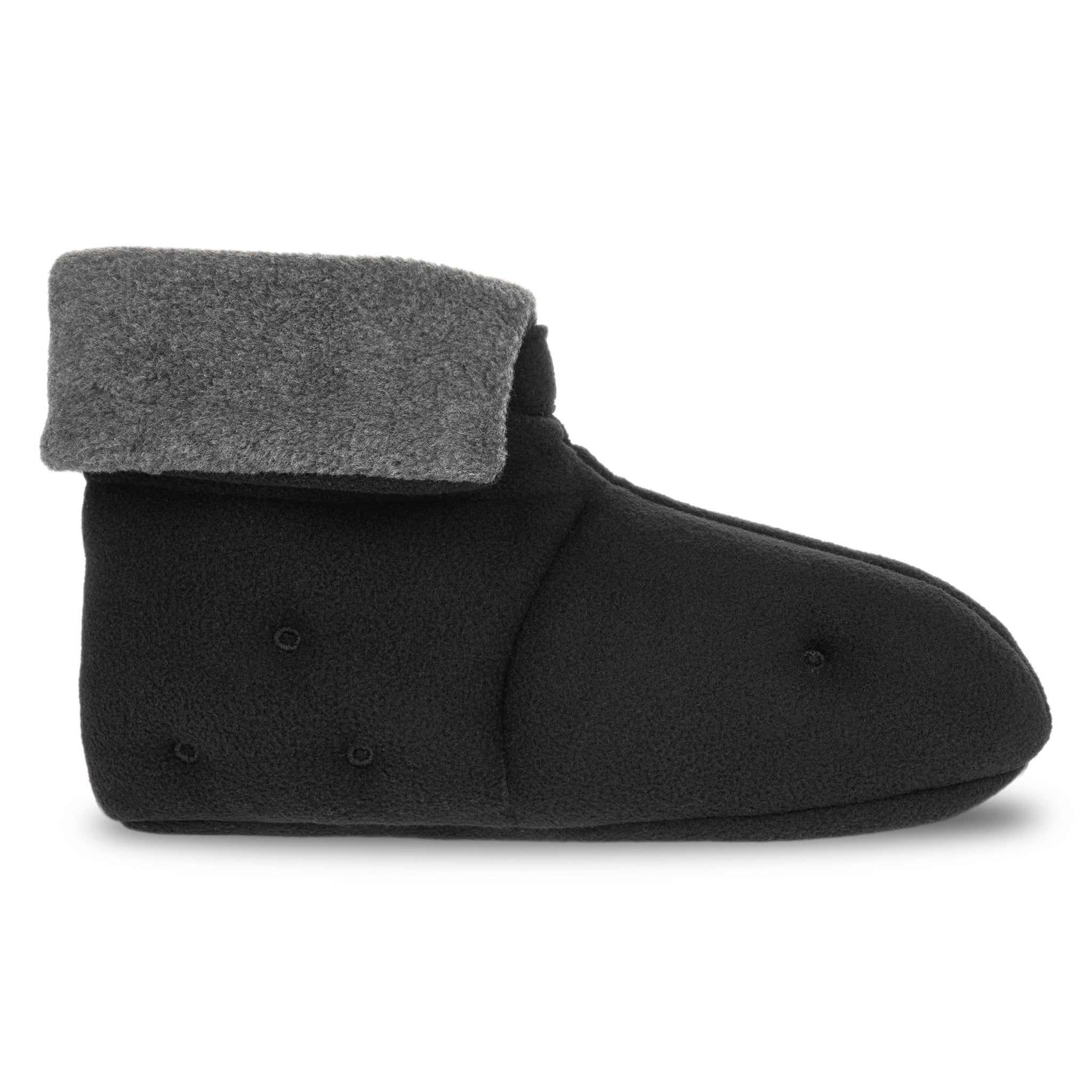 COMPARTMENTALIZED GRAIN: This design prevents shifting or sagging of the grain and provides a comfortable fit while walking.
CANADIAN GRAIN (Natural, Hypoallergenic): Most grains have excellent heat retention properties which help the warmth last. No fear of overheating while wearing them. Can also be used as a cold application by placing in the freezer.
MADE WITH POLAR FLEECE: Soft, comfortable fabric. Polar fleece has a natural stretch, providing comfort and flexibility to the wearer. Allows for flexible sizing.
UNIQUE, PATENTED DESIGN:  Allows wearer to walk comfortably and safely while heating their feet. 
SOFT ¼" FELT SOLE: No rubberized sole. Rubberized soles are not safe for walking, particularly on carpet. With soft soles, CosySoles are suitable for wearing around your home and in bed.
ADJUSTABLE VELCRO STRAP: Help the slippers to remain secure and comfortably warm on the feet and do not slip off. Allows for size flexibility.
MULTIPLE SIZES AVAILABLE:  As opposed to one-size fits all. Refer to Size Chart
Instructions for Use
MICROWAVE HEATED SLIPPERS


To safely heat your CosySoles Microwave Heated Slippers, use the following microwave heating times for a single Slipper:

X Small 30 seconds per slipper (add 30 seconds for 2 slippers)

Small 45 seconds per slipper (add 45 seconds for 2 slippers)

Medium

 

1 minute per slipper (add 1 minute for 2 slippers)

Large

 

1 minute and 15 seconds per slipper
(add 1 minute for 2 slippers)

X Large

 

1 minute and 30 seconds per slipper
(add 1 minute for 2 slippers)
-These are the suggested maximum times for a 650 watt microwave. Please reduce timings accordingly when using 750 watt or 1000 watt appliances.

-Do not overheat. Always follow these "Instructions for Use". These products could cause burns if these instructions are not followed correctly.
-Before placing Slippers in the microwave, check inside for foreign objects and remove them.
-For safe heating, place the Slippers in the center of the microwave.
-Let the Slippers return to room temperature before re-heating. The following minimum times are required between heatings;
Slippers: (XSmall, Small & Medium)

 

45 minutes/pair
Slippers: (Large and X Large)

 

60 minutes/pair
-Do not re-heat the Slippers more than 6 times in one day.
-Prior to placing your CosySoles heated slippers on your feet, put your hand in the slipper to ensure that the temperature of your warm foot is comfortable for you.
-Keep warm slippers clean and dry and DO NOT IMMERSE IN WATER.
-Note that our slippers may not have a separate left and right in which case the straps on a pair of CosySoles wrap around the ankle in the same direction; this is by design.
-CosySoles slippers can also be used as a cold application for inflammations by placing them in a plastic bag and leaving in the freezer for 1 to 3 hours.
 What are CosySoles?
Made in Canada