WEARABLE, WALKABLE, WARMTH
The Cosy Solution for Cold Feet
Heat Therapy & Retention
CosySoles microwave heated slippers are uniquely designed to distribute heat evenly to the entire surface of your foot, improving circulation. CosySoles heated slippers contain a natural, sterilized grain throughout the top of the slipper. When heated in the microwave, the grains provide a soothing, massaging warmth to your feet for an extended period of time.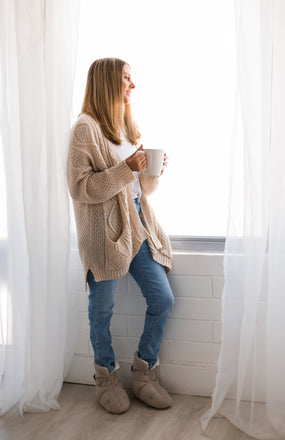 Mobility
CosySoles heated slippers are one of a kind because they allow you to benefit from the warmth, without giving up the freedom to be mobile. CosySoles heated slippers are designed so that the heat-retentive grains are distributed throughout the top of the slipper and not the sole, allowing for smooth, comfortable mobility. Cosysoles are a bootie-style heated slipper that is easy to put on and has an adjustable, Velcro strap, which helps to keep the slipper securely on the foot, again allowing you freedom to move about.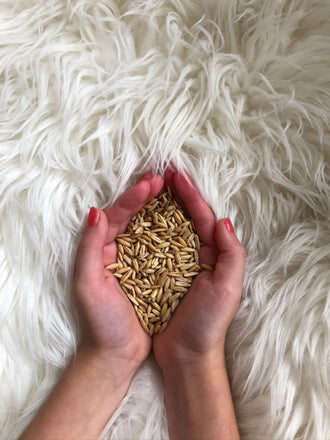 All Natural
CosySoles heated slippers are made of a high quality polar fleece & contain compartments filled with a natural, sterilized grain throughout the slipper.
Natural grains are known for having excellent heat retention properties. As opposed to plug-in products, CosySoles heated slippers will simply retain a warmth and not overheat. Unlike other products, CosySoles microwave heated slippers do not require inconvenient wires, inserts, gels, etc.
Testimonials

"... Thank you so much for coming up with an idea to keep our feet warm. I have CMT (Charcot Marie Tooth Disease). Whenever my feet are cold (which is most of the time), I become cold. My hands, nose and arms become cold. I warm up the slippers and wear them. Within five minutes, my entire body is warm again. Nothing has ever worked so quickly. I can never thank you enough!"
– -- Tina, Las Vegas, NV, USA

"... Just a short note to tell you how wonderful the slippers are. Finally I don't have to struggle at bedtime trying to get my feet warm. They have also helped with Migraines by bringing the blood back to my feet. Have just ordered another pair."
– -- Charles, via E-mail

"These are the BEST SLIPPERS IN THE WORLD! I have RSD (Reflex Sympathetic Dystrophy Syndrome) that affects the bottom of my feet. Nothing has helped before. You will definitely be hearing from me again."
– -- Marcia, via E-mail

"...I have Multiple Sclerosis... I wear my slippers every night before going to bed and they warm up my feet for the whole night... What a great invention! I absolutely love my slippers!"
– -- Michelle, Ontario, Canada

"... I have CMT (Charcot Marie Tooth Disease) and I wear my slippers almost daily, as for us spoiled Californians, it has been very cool this winter. When I come in after being outside my feet are quite cold, so I heat the slippers to warm my feet before going to bed and they have worked very well to help me sleep. I thoroughly enjoy them and would recommend them to anyone with cold feet."
– -- Jacques, Los Angeles, CA, USA.

"... I am writing this letter to let you know that I ordered a pair of your cosy slippers and they are the best things I have ever had! I have Diabetes and my feet have been a problem for two years. I have tried everything that I can find here in the United States and nothing can compare with your slippers. Every night when I come home from work the first thing I reach for is my slippers. I just wanted to let you know that you have made my nights less painful and I am now able to sleep better. I thank you for such a wonderful product!!"
– -- Janice, La Puente, California, USA
A few more cosy ideas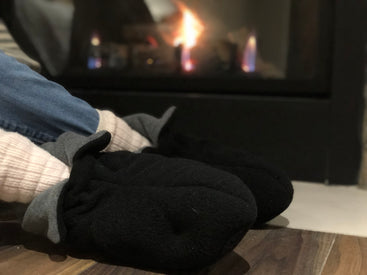 Reduce Energy Costs
CosySoles heated slippers can help reduce your energy bills. With CosySoles heated slippers keeping you warm, you will be able to turn your thermostat down during the day and at night when you can wear your slippers to bed.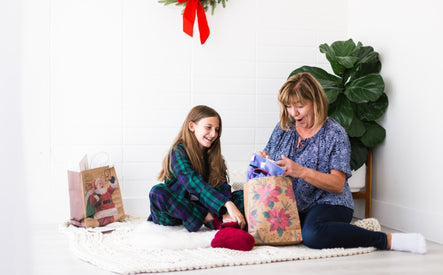 Special Gifts
CosySoles microwave heated slippers are the perfect gift for the person in your life who always has cold feet. Or for someone who has health issues, but has been unable to find a practical, proven solution. They would be forever grateful for the soothing comfort CosySoles heated slippers provides. You can never go wrong with the gift of warmth!